UK Storm Doris - Customer Guidelines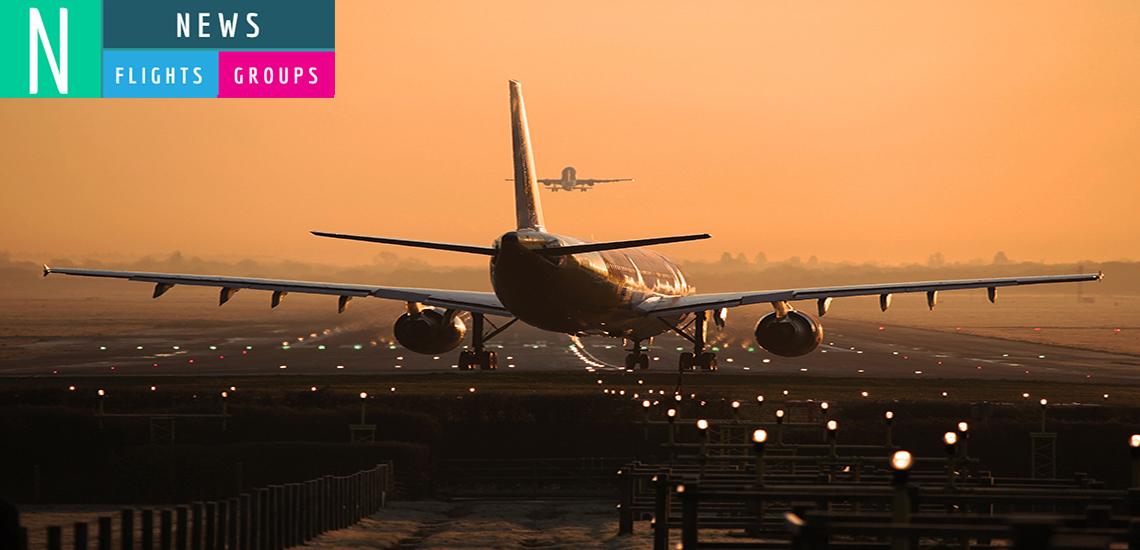 Cancellations Today - 23Feb - Correction
List of cancelled flight today's operation due to UK Storm Doris and Italy strike
| | | | | | | | | | | |
| --- | --- | --- | --- | --- | --- | --- | --- | --- | --- | --- |
| Svc | STD | STA | Date | Dept | Outstation | Svc | STD | STA | Date | Arr |
| BA428 | 06:45 | 08:05 | 23Feb | LHR | AMS | BA429 | 09:25 | 10:45 | 23Feb | LHR |
| BA1304 | 07:00 | 08:30 | 23Feb | LHR | ABZ | BA1305 | 09:20 | 11:05 | 23Feb | LHR |
| BA1346 | 07:40 | 08:40 | 23Feb | LHR | LBA | BA1347 | 09:20 | 10:35 | 23Feb | LHR |
| BA1474 | 07:50 | 09:15 | 23Feb | LHR | GLA | BA1479 | 09:50 | 11:25 | 23Feb | LHR |
| BA1386 | 08:05 | 09:05 | 23Feb | LHR | MAN | BA1389 | 09:55 | 11:05 | 23Feb | LHR |
| BA950 | 08:55 | 10:50 | 23Feb | LHR | MUC | BA951 | 11:40 | 13:50 | 23Feb | LHR |
| BA764 | 09:10 | 11:25 | 23Feb | LHR | OSL | BA765 | 13:10 | 15:40 | 23Feb | LHR |
| BA938 | 09:25 | 10:45 | 23Feb | LHR | DUS | BA939 | 11:55 | 13:30 | 23Feb | LHR |
| BA1468 | 09:50 | 11:25 | 23Feb | LHR | INV | BA1469 | 12:30 | 14:00 | 23Feb | LHR |
| BA344 | 11:50 | 14:00 | 23Feb | LHR | NCE | BA345 | 14:50 | 16:55 | 23Feb | LHR |
| BA1332 | 12:25 | 13:40 | 23Feb | LHR | NCL | BA1333 | 14:20 | 15:45 | 23Feb | LHR |
| BA560 | 12:45 | 15:15 | 23Feb | LHR | FCO | BA559 | 16:15 | 19:10 | 23Feb | LHR |
| BA438 | 12:50 | 14:10 | 23Feb | LHR | AMS | BA439 | 15:10 | 16:25 | 23Feb | LHR |
| BA1416 | 12:55 | 14:20 | 23Feb | LHR | BHD | BA1417 | 15:05 | 16:30 | 23Feb | LHR |
| BA732 | 13:00 | 14:45 | 23Feb | LHR | GVA | BA733 | 15:35 | 17:25 | 23Feb | LHR |
| BA716 | 13:05 | 14:50 | 23Feb | LHR | ZRH | BA717 | 15:35 | 17:25 | 23Feb | LHR |
| BA818 | 13:40 | 15:35 | 23Feb | LHR | CPH | BA819 | 16:15 | 18:20 | 23Feb | LHR |
| BA750 | 13:55 | 15:30 | 23Feb | LHR | BSL | BA749 | 16:15 | 18:00 | 23Feb | LHR |
| BA954 | 14:10 | 16:05 | 23Feb | LHR | MUC | BA955 | 16:45 | 19:00 | 23Feb | LHR |
| BA1312 | 14:30 | 16:10 | 23Feb | LHR | ABZ | BA1313 | 16:50 | 18:30 | 23Feb | LHR |
| BA966 | 14:50 | 16:30 | 23Feb | LHR | HAM | BA967 | 17:20 | 19:10 | 23Feb | LHR |
| BA316 | 15:05 | 16:25 | 23Feb | LHR | CDG | BA323 | 17:20 | 18:30 | 23Feb | LHR |
| BA792 | 15:45 | 17:45 | 23Feb | LHR | GOT | BA793 | 18:30 | 20:40 | 23Feb | LHR |
| BA986 | 15:55 | 17:45 | 23Feb | LHR | TXL | BA987 | 19:00 | 21:00 | 23Feb | LHR |
| BA912 | 16:05 | 17:45 | 23Feb | LHR | FRA | BA913 | 18:40 | 20:25 | 23Feb | LHR |
| BA680 | 16:15 | 20:20 | 23Feb | LHR | IST | BA675 | 07:00 | 11:25 | 24Feb | LHR |
| BA486 | 16:35 | 18:40 | 23Feb | LHR | BCN | BA487 | 19:25 | 21:40 | 23Feb | LHR |
| BA464 | 16:35 | 19:05 | 23Feb | LHR | MAD | BA465 | 19:50 | 22:05 | 23Feb | LHR |
|   |   |   |   |   |   |   |   |   |   |   |
| BA2584 | 12:35 | 14:45 | 23-Feb | LGW | VCE | BA2585 | 15:30 | 17:45 | 23-Feb | LGW |
Update 2 – Thursday 23 February
Strong winds related to Storm Doris are forecast for the London area today (Thursday 23 Feb)
Flow rates at LHR are reduced resulting in fewer aircraft landing per hour
Reduction is affecting all airlines operating into LHR
28 x roundtrip Short haul cancellations for 23FEB are now coming through
Customers will be re-accommodated on the next best available flight
If not acceptable use standard customer guidelines
Update 1 - Wednesday 22 February
High winds and stormy conditions are forecast for the UK over the next few days, particularly Scotland and the north of England. The storm that is flowing in from the Atlantic has been named as Storm Doris. 
For tomorrow, Wednesday 22nd February, strong winds are forecast for London Heathrow which has resulted in a reduced flow rate for aircraft landing at the airport. Please apologise to our customers for the inconvenience to their travel plans, unfortunately the reduction in flow rate will affect all airlines operating at the airport 
British Airways has just cancelled 5 x roundtrips from tomorrow's operation, customers will be re-accommodated on the next available flight where possible. 
The cancelled flights are as follows:-
BA1346 LHR 07:40, LBA 08:40 -  BA1347 LBA 09:20, LHR 10:35
BA1476 LHR 08:55, GLA 10:25 -  BA1483 GLA 11:10, LHR 12:40
BA1326 LHR 09:45, NCL 11:00 - BA1327 NCL 11:45, LHR 13:05
BA836 LHR 13:15, DUB 14:35 - BA837 DUB 15:20, LHR 16:50
BA1448 LHR 14:10, EDI 15:35 - BA1455 EDI 16:15, LHR 17:40 
There is potential for further disruption as the storm passes over northern UK and across the North Sea.
Apply for a Lime account
Fill in our simple online application to start reaping the benefits of Lime's Flights or Groups service.
For other services please contact us using the enquiry form.