Slope of to the snow with new winter ski routes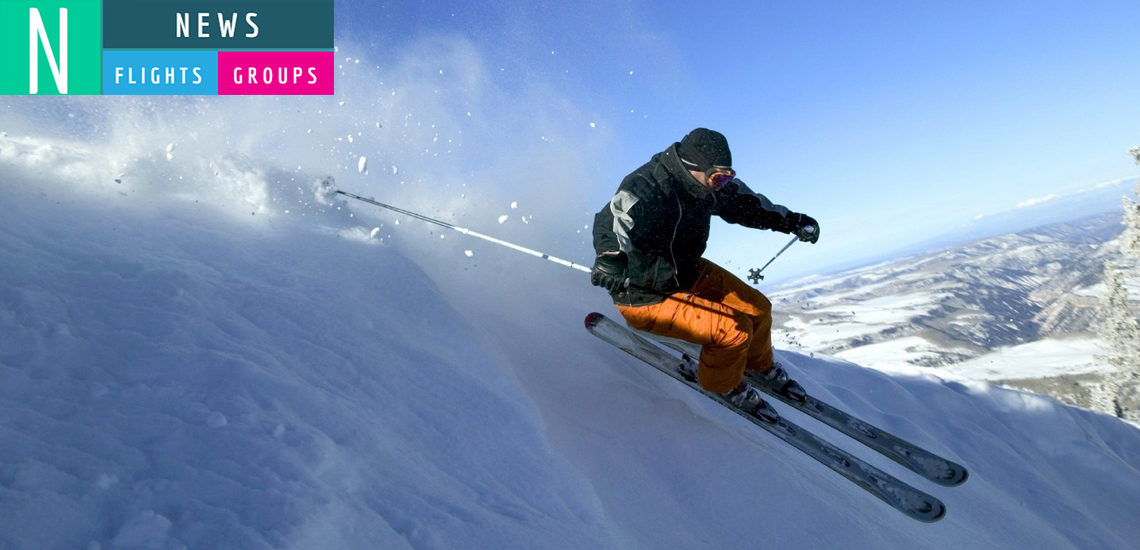 As summer temperatures continue to rise across the UK, British Airways is launching two cool new ski routes for winter and more flights available from Heathrow for under £40 than ever before. (Please note, all prices in this article are Published fares, and may be found for less as an Inclusive Tour fare via your Flights account). The new Heathrow flights to Grenoble, perfectly located for access to some of Europe's best ski resorts will depart on Saturdays from December 2 with fares starting from £39 each way. Skiers will also be able to reach the Italian slopes via Turin from just £40 each way.
 The airline already operates flights between Gatwick and the Italian and French ski hubs during the winter season, so the new flights from Heathrow will take the number of weekly flights to the two cities up to 18. Additional ultra-low fare flights from Heathrow start from as little as £32 each way and include: Tallinn (from £32 each way), Amsterdam (from £37 each way), Milan (from £38 each way) and Billund from £37 each way, which also has a 'kids fly free offer' available too.
Adam Daniels, British Airways' chief commercial officer, said: "Turin and Grenoble are within easy reach of some of the world's best ski resorts so we're excited to be adding them to our Heathrow network. Our ultra-low fares will get our customers a round-trip to some of the hottest (and coolest) destinations in Europe for less than £40 and they can also carry their skis* for free as part of their checked baggage allowance."
 The expansion of the ski route network from Heathrow also includes increased flights to some of Europe's most popular resorts. Flights to Salzburg from Heathrow will double from two to four per week and there will be two additional weekly services to Innsbruck. Frequency to Reykjavik will also be doubled with two direct flights a day from Terminal 5 and Sofia and Zurich will benefit from an additional service each week. For skiers keen to carve up the slopes in North America, British Airways recently launched direct flights from Gatwick to Oakland, which is one of the closest international airports to the slopes of Lake Tahoe. The airline has also re-timed flights to Calgary specifically to help customers meet public transport connections to the biggest ski resorts.
Ski route frequency changes for winter 2017
 

City

Current Frequency

(flights per week)

New Frequency

(flights per week)

Day of the week departure

Terminal

TRN

Turin, Italy

0

2                  

Sat, Sun

5

GNB

Grenoble, France

0

1

Sat

5

TLL

Tallinn, Estonia

0

2

Mon, Fri

5

INN

Innsbruck, Austria

4

6

Mon, Thurs

5

SZG

Salzburg, Austria

2

4

Mon, Fri

5

ZRH

Zurich, Switzerland

40

41

Sat

5

SOF

Sofia, Bulgaria

7

8

Sat

5

KEF

Keflavik, Iceland

7

14

Twice daily

5  
*Skis of up to 190cm All each-way fares are 'hand baggage only' fares and are subject to availability.
Apply for a Lime account
Fill in our simple online application to start reaping the benefits of Lime's Flights or Groups service.
For other services please contact us using the enquiry form.