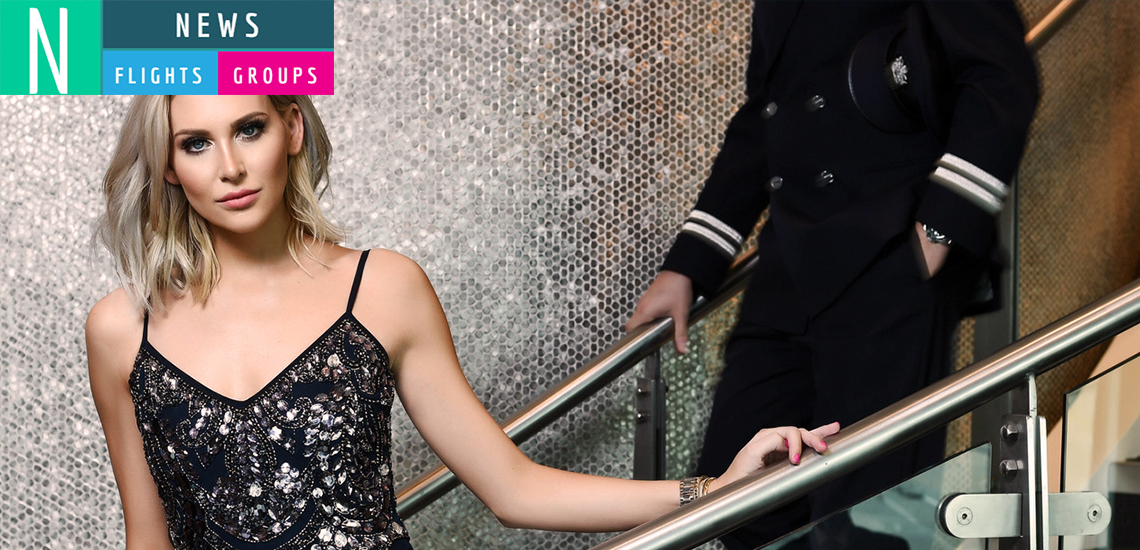 Made in Chelsea star Stephanie Pratt brings a Californian glow to Gatwick to celebrate British Airways' new route to Oakland, San Francisco Bay.
Stephanie, who went to college in San Francisco, stuns in a photoshoot to mark the airline's first route from Gatwick to California, and its fifth service from London to the 'golden state'.
The route takes off 28 March with flights launching from £210 each-way (Published fare).
 
The 30-year-old reality TV queen teamed a rose gold dress from her own Godiva clothing line with Christian Louboutin court shoes and a sequined dress from ASOS with navy sandals from Alexandre Birman.
Stephanie, who studied at the Fashion Institute of Design and Merchandising, said: "I absolutely loved studying in the Bay Area as Oakland and San Francisco are both such cool cities. Oakland is super edgy, it's like the Californian equivalent of Brooklyn as there are just so many quirky shops and cool bars and restaurants. It's less than a 20 minute car ride from San Francisco and the perfect place to start a road trip to Napa Valley, Yosemite or Lake Tahoe."
The former Hills star shares her insider guide on where to go:
Perfectly placed in North California, Oakland also makes a good starting point for road trips, with San Francisco, San Jose, San Diego and Los Angeles, all within easy reach for fly-drive enthusiasts.
Apply for a Lime account
Fill in our simple online application to start reaping the benefits of Lime's Flights or Groups service.
For other services please contact us using the enquiry form.