British Airways announce new Spanish route to Almeria for 2018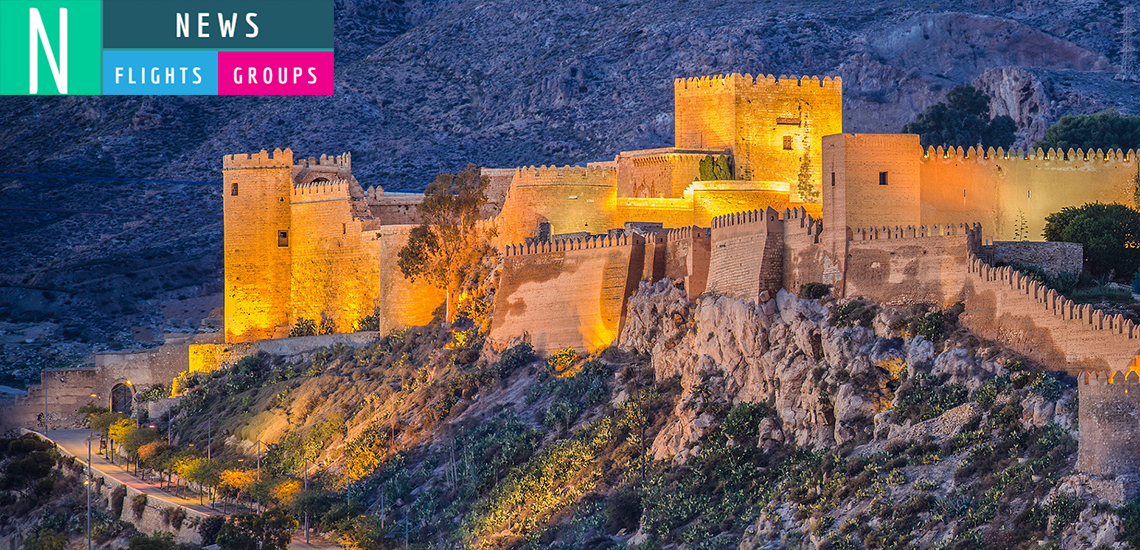 British Airways customers will be able to bask in beautiful Almeria next year when the airline starts a new twice-weekly service to the southern Spanish city on 27 March 2018. 

Situated in the southeast of Spain and perfectly positioned on the Mediterranean Sea, Almeria is famous for its Spaghetti Western film sets, untouched beaches, white-washed villages and medieval history.

Flights will depart on Tuesdays and Saturdays from Heathrow Terminal 5 and operate until 27 October.

Sean Doyle, British Airways' director of network and alliances, said: "We're extremely happy to start flying to Almeria, situated on part of Spain's most unspoilt shores. If you want to jump into crystal clear water, explore the volcanic cliffs of the Wild West and drink sangria in the desert, then this stunning part of Andalucía is a dream holiday destination.

"British Airways already operates 36 flights a week from Heathrow, Gatwick, London City and Stansted to nearby Malaga and two flights a week to Murcia so holidaymakers now have even more choice to explore this diverse part of Spain."

Those looking for off-the-beaten track adventure can explore the coves of Cabo de Gata-Nijar nature reserve, or drive to the nearby Tabernas desert, the back drop of Sergio Leone's classic movie 'The Good, The Bad and The Ugly'.

Divers can delve deep below the rocky coastline with 40 designated sites around the Cabo de Gata Unesco marine reserve, while night owls can start the evening with a crawl of the city's tapas bars, before heading to the clubs on Calle de las Tiendas.
 
British Airways operates flights from the UK to 17 Spanish destinations, including Alicante, Barcelona, Fuerteventura, Gran Canaria, Granada, Ibiza, Madrid, Malaga, Murcia and Seville. Later this month the airline will also launch direct flights from Heathrow to Tenerife for the winter season.

Flights include free online check-in and seat selection 24 hours prior to departure and the airline recently launched its multi-million pound investment plan to benefit its customers with a focus on excellence in the premium cabins and more choice and quality for all.
Apply for a Lime account
Fill in our simple online application to start reaping the benefits of Lime's Flights or Groups service.
For other services please contact us using the enquiry form.