Barbados Airline Travel and Tourism Development Tax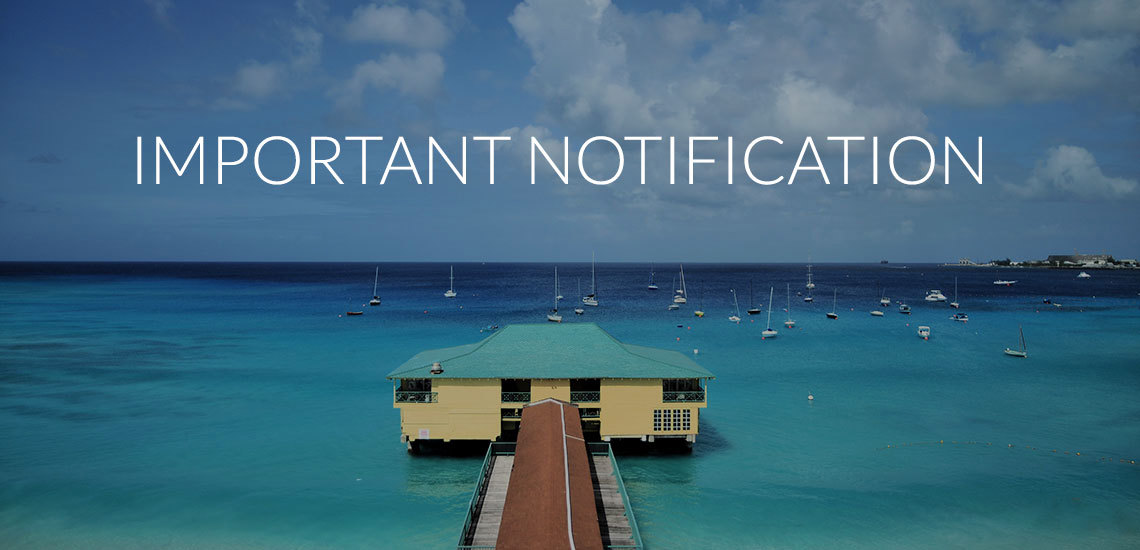 The new Barbados Airline Travel and Tourism Development Tax takes effect from 1 October 2018. 
The charge or BBD140 (approximately GBP54) was announced by the Barbados Government in June 2018. The tax applies to all flights departing Barbados from 1 October 2018. The charge will be automatically added to all tickets issued from 1 October 2018 onwards, irrespective of when they were booked. 
Tickets including a departure from Barbados on or after 1 October 2018, but issued prior to 1 October 2018 will not be subject to this charge. 
Children/Infants under 2 are exempt. 
The departure tax will be included with all other applicable taxes, fees and charges. The tax is to be collected at point of sale. 
For bookings made before 1 October 2018 to stay exempt from the new departure tax, please email all unticketed bookings to btauk@barbados.org AND office@gaiainc.bb before close of your business day today
(1 October 2018).
In your email, please include:
Size of travel party
Passenger(s) name
PNR
Dates of travel
Airline confirmation and code
Accommodation booked
Summary of tax liability
Apply for a Lime account
Fill in our simple online application to start reaping the benefits of Lime's Flights or Groups service.
For other services please contact us using the enquiry form.