Escape to the Caribbean's best kept secret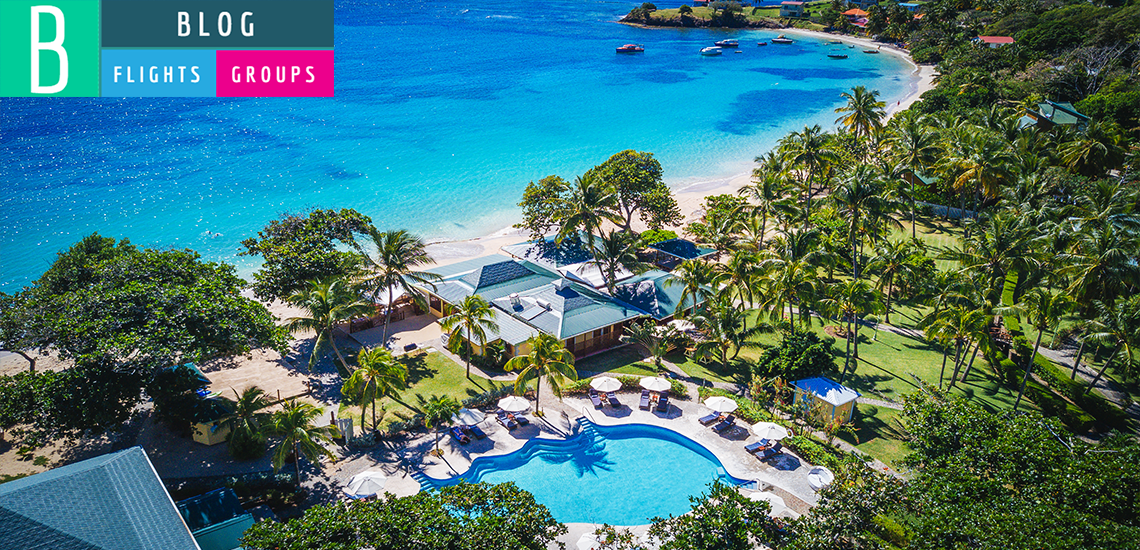 Have your customers embark on an unforgettable holiday by travelling to one of the Caribbean's undiscovered destinations, Bequia. Known as the Caribbean's best kept secret, this unspoilt island in the heart of the Grenadines is the perfect getaway to discover the true Caribbean.
Just a short flight away from Barbados, your customers could be enjoying deluxe relaxation on this paradise island in no time. They'll travel in style with Bequia Beach Hotel's very own chartered flight, Bequia Air. Offering a luxury private aircraft experience with plush new interiors for guaranteed comfort, your customers' Bequia escape will get off to a flying start!
After a memorable premium travel experience your customers will stay in the Bequia Beach Hotel, a family owned and operated boutique resort located on the stunning Friendship Beach overlooking Mustique. Inspired by Oliver Messel's stylish Mustique villas and surrounded by beautiful tropical gardens, the hotel offers a five star experience with a combination of luxury and elegance but most of all a comfortable and friendly atmosphere. Offering spa and gym access that overlooks the tranquil gardens by the beach, it's the perfect spot for your customers to relax and indulge themselves with a massage or work off some of those happy hour Pina Coladas.
The hotel also offers exclusive access to their very own 115ft spectacular superyacht 'Star of the Sea', available for sunset cruises, day sails to Mustique and trips to Tobago Cays.
With luxurious accommodation comes exquisite dining which won't leave your customers disappointed. Bequia Beach Hotel offers extensive dining options in all three of its restaurants. Each restaurant has its own identity, but all share the same passion for an authentic cuisine reflecting the culinary diversity of the Caribbean.
Overall, Bequia is something incredibly special and is one of the finest and lesser known Caribbean islands to visit. Your customers would be more than taken care of by the unrivalled excellence in service, whilst observing beautiful views from a luxury beachfront suite on this spectacular island.
If you're booking Barbados for your customers or already have clients with confirmed bookings, why not offer this luxury VIP flight and hotel add-on as part of their holiday?
For more information visit Bequia Beach Hotel's website or to book these exclusive Bequia products email reservations@bequiabeach.com or call on 00178 4458 1600.
To book flights between UK and Barbados, log in to your Lime account.
*Please note, Bequia Air and accommodation must be booked directly with Bequia Beach Hotel, they are unavailable via Lime. Flights to Barbados can be booked via Lime's flight system independently of Bequia Air.
Apply for a Lime account
Fill in our simple online application to start reaping the benefits of Lime's Flights or Groups service.
For other services please contact us using the enquiry form.