Lime's Laura heads to Barbados on British Airways 65 year anniversary megafam
In British Airways centenary year, they're also celebrating another exciting anniversary; 65 years of flying to Barbados! Laura, one of our Marketing Executives, was lucky enough to join them on the fam trip of a lifetime. Find out some of the highlights of her trip here…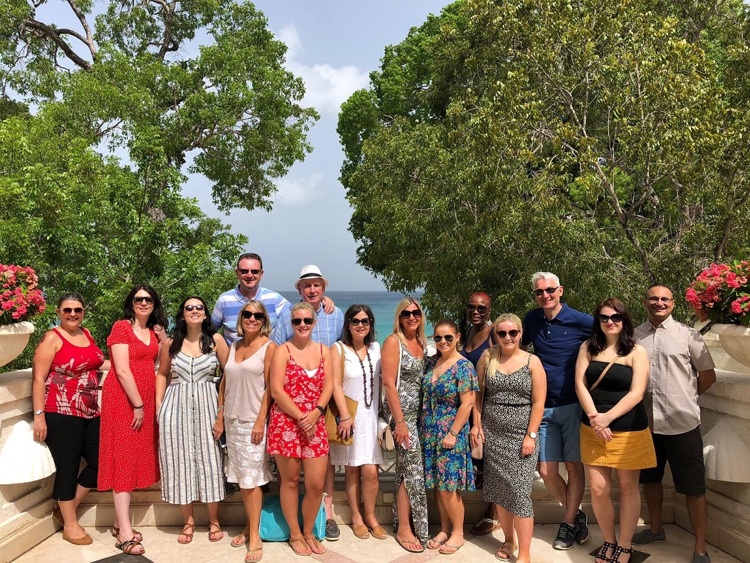 Hello everyone! I'm absolutely thrilled to have been invited to attend the British Airways and Barbados 65 anniversary megafam. From start to finish, I had an absolute ball so it was pretty hard to pick out just some of the best bits but eventually, I managed to put together five highlights to help you learn a little more about this Caribbean gem.


Flying Club World
When we arrived at London Gatwick's South Terminal, we were treated to a surprise upgrade to Club World on British Airways flight BA2155 to Barbados. This gave us access to all the ground perks available at the airport too, including fast-track security and the British Airways Club Lounge where we toasted to a great trip before it was time to board.
Onboard, we were greeted with a glass of champagne as we settled into our spacious seats. My seat was 14D, located on the left-hand aisle with plenty of space to stretch my legs and a convenient drawer at the side of my seat for storing my flight essentials. Before take-off we were handed the flight menu to order from and an amenity kit by The White Company. The soft socks were great for keeping my feet cosy on the flight while the trio of mini moisturiser, lip balm and pulse point scent added a luxurious touch to my journey.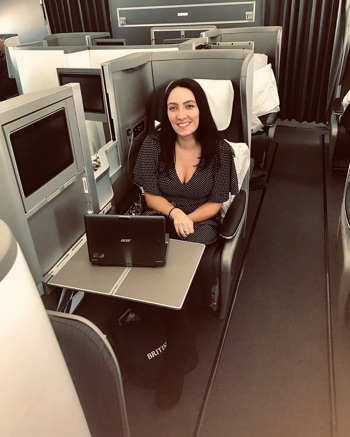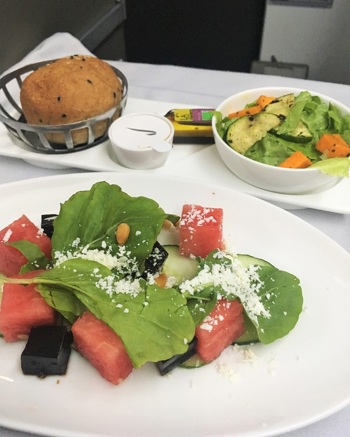 The food in Club World was delicious: British Airways boast restaurant-style dining which means that food is individually served to your seat in china dishes with linen napkins and beautiful glassware. I tucked into a tasty roasted red pepper and tomato soup to start, followed by a cheesy rigatoni pasta topped with sundried tomatoes, and a chocolate and salted caramel mille-feuille to finish. I was full to the brim after such a lovely meal so I reclined my seat and settled in to check out the film selection. The experience was incredible and I can see how the introduction of the Club Suite will be revolutionary later this year, as the 1-2-1 configuration and suite door will allow for additional privacy.
Overall, the flight quite literally flew by and before I knew it, we were touching down in Barbados ready for our adventures to begin!


Visiting the island's finest hotels

Barbados is synonymous with luxury hotels and we took a trip to some of the most exclusive resorts on the island. First up was the world famous Sandy Lane where we took in the sumptuous surroundings frequented by stars such as Gwyneth Paltrow, Simon Cowell and Rihanna and learned about the unparalleled service they offer their guests. It was an impressive tour and it felt incredibly special to be able to look around such a renowned property.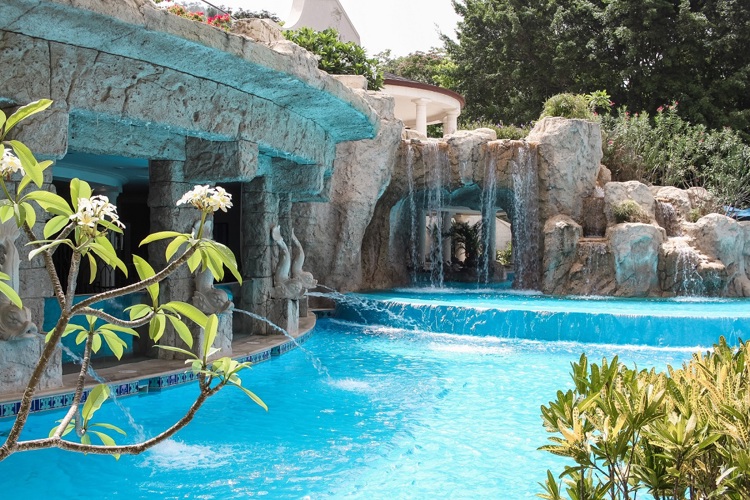 I was particularly impressed by The Sandpiper, a discreet luxury hotel with lush tropical gardens creating the feeling of privacy. The modern rooms here are lovely with gorgeous standalone bathtubs, and its annual summer closure keeps the property looking vibrant and refreshed.
We also visited Port St Charles Resort, a luxury villa and apartment complex facing the aquamarine Caribbean Sea, where we ate a tasty lunch overlooking a beautiful lagoon. Properties do come up for sale here or for shorter stays, it's possible to rent an apartment for that home-from-home feel.
Throughout our time on the island, we stayed at the Sea Breeze Beach House which was a beautiful all-inclusive hotel located on the south coast of Barbados. Here we got to experience their luxury collection rooms and daily visits to The Rum Shack, their outdoor bar. We also ate in their buffet restaurant on our first evening which was utterly delicious – I'd highly recommend checking out the stir fry station!
Checking out all the best places that the island has to offer definitely gave me a taste for the finer things in life and I'm already planning where I'd stay if I return to Barbados one day!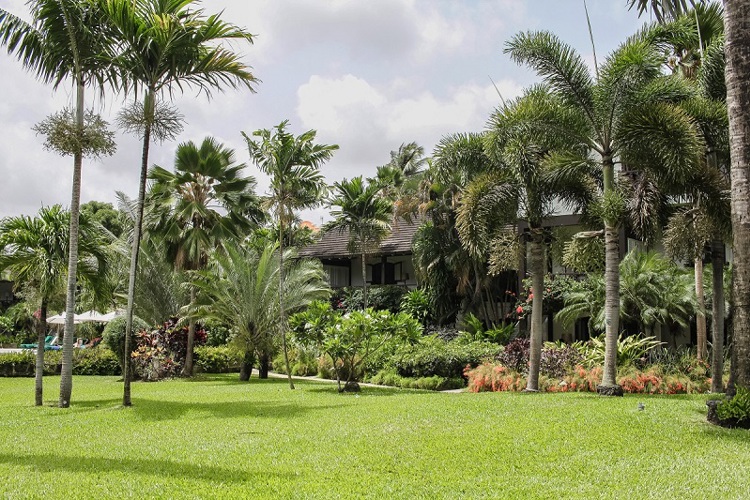 Cathy, another of Lime's representatives also attended the fam trip on a different itinerary. She said:
"We stayed at The Sands near trendy St Lawrence Gap, a brand new hotel that's due for completion in December 2019. As you pull up outside the entrance, the view of the pool leading straight to the sea is stunning and it had an Ibiza feel with its contemporary white walls and large pool/ocean facing windows.
During our stay, we also had the chance to see Ocean2 Resort (sister property to Sea Breeze Beach House) where we enjoyed a delicious breakfast, the relaxed Sugar Cane Club and Colony Club, an opulent property that oozed sophistication. I felt totally spoilt!"


Mount Gay Visitor Centre
Established over three centuries ago, Mount Gay is the world's oldest rum. As it was created in Barbados and is still made there today, it seemed fitting that we'd take a trip there to find out more about this perfectly crafted spirit.
The tour was really entertaining with a knowledgeable guide who loved to crack jokes as he relayed the history of how rum was created and the distillery's beginnings. After a short tour, we watched a fascinating film telling us more about the heritage before moving into the tasting room.
Here, we tried four varieties of Mount Gay: Eclipse, Mauby Black Barrel and XO; the first three all contain different notes and are designed for mixing while the last should be enjoyed neat. Overall, this was a fantastic way to learn a bit of history – as well as trying some of the island's local drinks, of course!


British Airways 65 anniversary cocktail reception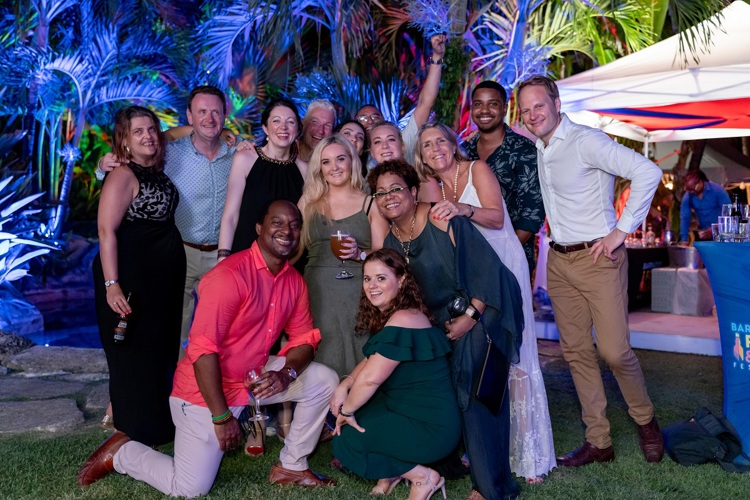 One of the most spectacular nights on our trip was a cocktail reception as the main celebration for British Airways 65 anniversary of flying to Barbados. We excitedly put on our finest clothes and headed over to Sweetfield Manor for a quick tour of the boutique hotel before the event began.
The colonial property is a UNESCO World Heritage site with a spectacular view of Carlisle Bay, obvious even in the dark from the glittering lights below. While the hotel only has ten rooms, they're truly impressive with an understated yet stunning approach to interior design and an intimate feel. After we'd taken a look around the lovely property, we all headed outside to the lawn area which was lined with stalls manned by talented chefs and mixologists who'll be appearing at the Barbados Food & Rum festival 2019.
Throughout the evening, we listened to speeches from the British High Commissioner and the CEO of Barbados Tourism Marketing Inc, took silly pictures in the photobooth and ate delicious food containing local delicacies like breadfruit. Then the band took to the stage and we danced for hours on the grass in front of the manor - they really know how to party in Barbados!


Island safari
On our final morning, it was time to explore the island a little differently! Two open-air 4x4 Jeeps turned up outside our hotel and as we loaded ourselves in, we felt the first drops of rain begin to fall.
Despite the weather, it didn't spoil our enjoyment one bit as we drove through Bridgetown and up towards the north of the island. Midway into our drive, the heavens opened and our tour briefly paused as we unrolled the protective plastic covers at the side of the Jeep to keep us dry while still letting us take in the scenery. But hey, as they say in the Caribbean, liquid sunshine keeps the islands green!
While it was still raining as we piled into the St Nicholas Abbey Heritage Railway, a newly opened attraction in 2019, the clouds thankfully parted just as we reached the lookout point on Cherry Tree Hill. The views of the island's east coast are incredibly beautiful from here and it's well worth taking a trip on the railway to discover it.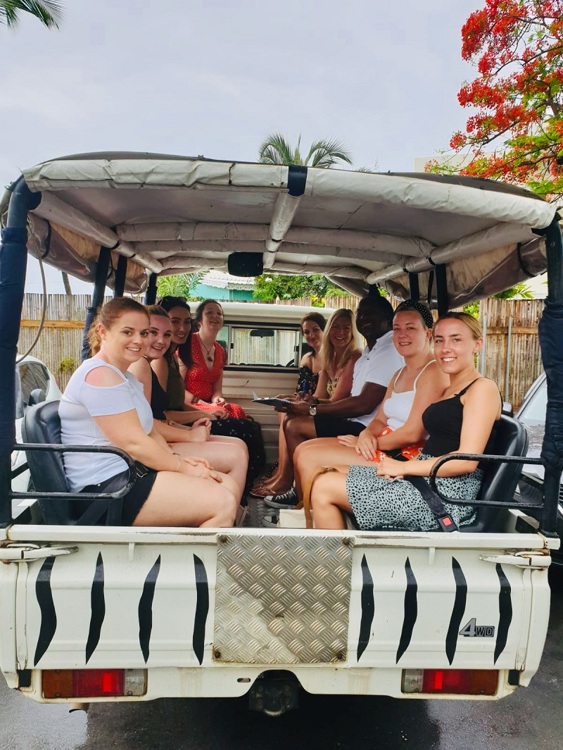 After our train ride, our driver revealed a bottle of rum punch in the coolbox so we decided it was time to tuck in as we bumped our way down the Atlantic coast to some more hotspots – including a fun off-road track. I really saw a different (but equally beautiful) side to Barbados on this excursion off the tourist trail so it was a brilliant one to fit in before it was sadly time to leave.
I'm so grateful for the opportunity to visit Barbados to celebrate such an exciting anniversary of their relationship with British Airways. It was definitely the trip of a lifetime for myself, my colleagues Sophie, Lorraine and Cathy and the agents we took along with us!


Sophie, Lime's Groups Manager, said of the trip:
"Barbados is great for groups as it doesn't matter why you're travelling; whether it's for a wedding, conference, sporting event or to learn more about the history and culture, there's something for everyone. We travelled as a group on the fam and every hotel, restaurant or tour we experienced unfolded smoothly and with ease. You could really tell that they were used to big groups and found it easy to host us."
If your customers are looking for a trip to Barbados, British Airways operate four-cabin daily direct flights from London Gatwick in the summer months and 12x weekly flights throughout the winter season. Customers travelling in Club World or First can access lounges at London Gatwick and Barbados airports.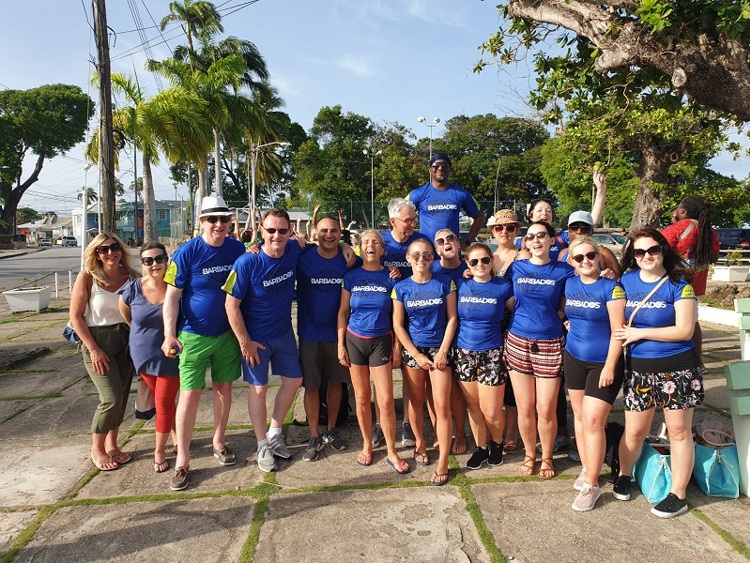 Apply for a Lime account
Fill in our simple online application to start reaping the benefits of Lime's Flights or Groups service.
For other services please contact us using the enquiry form.