Luxury treatment for travellers on British Airways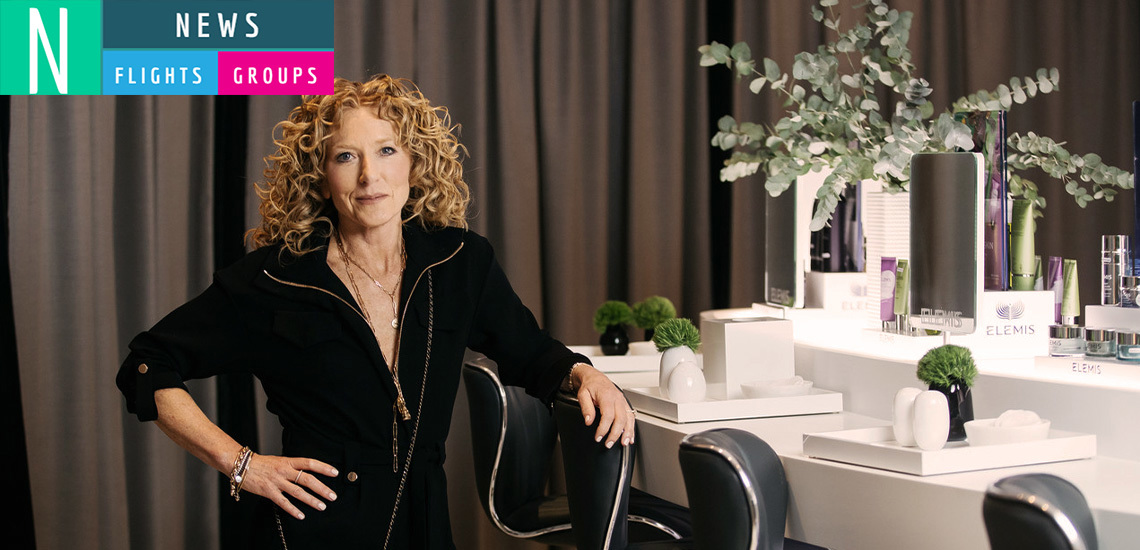 British Airways Travel Spas have undergone an exciting enhancement this May with a stylish new look and an elevated treatment menu.
Renowned interior designer Kelly Hoppen MBE, has partnered with British Airways and ELEMIS to refresh the Heathrow Travel Spas, transforming the travel sanctuary with her trademark style. All new soft furnishings including curtains, rugs, cushions and throws have been handpicked by Kelly for customers to enjoy as they relax and rejuvenate before, during and after they travel.
The ELEMIS spas have launched a new treatment menu with complimentary 15-minute treatments, including a muscle ease back massage and deep scalp massage, as well as ELEMIS BIOTEC add-ons promising greater benefits to skin, body and wellness. The new treatment menu focuses on luxury skin and body care with personalised treatments for sleep, relaxation and mindfulness, while new state-of-the-art equipment has been installed in the spas to enhance the treatment menu and the customer experience.
Kelly Hoppen MBE said: "As someone who has worked in hospitality design for many years now, I want travel to be an experience from start to finish, and I am thrilled to have worked with British Airways and ELEMIS to redesign their Travel Spa at Heathrow airport. For me, a spa should be a sanctuary, and it was important to create a calming space where you can completely step away from the rush of the airport activity, and truly unwind before boarding your flight."
Carolina Martinoli, British Airways Director of Customer Experience, said: "We are thrilled to be able to offer our customers an exclusive new treatment menu in new sophisticated surroundings to ensure they feel relaxed and refreshed when they fly. We are constantly looking at ways to improve our customers' experience and we are delighted that our partnership with ELEMIS and Kelly Hoppen is playing a part in that."
Oriele Frank, Managing Director for ELEMIS, said: "Skin, body and wellness lie at the heart of ELEMIS, so we're thrilled to be working with British Airways to enable its customers to experience our ground-breaking treatments first hand. We're creating the perfect sanctuary to revive your skin and soothe your soul, combined with a touch of Kelly's signature style to bring British Airways passengers the most relaxing, rejuvenating experience, wherever they go."
Now in its 12th year, the ELEMIS British Airways Travel Spa partnership continues to offer British Airways customers the very best in innovative, personalised skin therapies.
The new-look spa and treatment menu is available for those flying in First and Club World, and Executive Club Gold Members flying long-haul at the airline's luxurious ELEMIS Travel spas in Heathrow Terminal 5 and 3. JFK's terminal 7 will benefit from the revamp later on in 2019.
The spa refresh comes as British Airways is investing £6.5 billion to improve its customer experience over the next five years, including new aircraft, new cabins, new catering, new lounges, WiFi, and new routes.
Apply for a Lime account
Fill in our simple online application to start reaping the benefits of Lime's Flights or Groups service.
For other services please contact us using the enquiry form.