Touch down in Toronto: British Airways new A350 arrives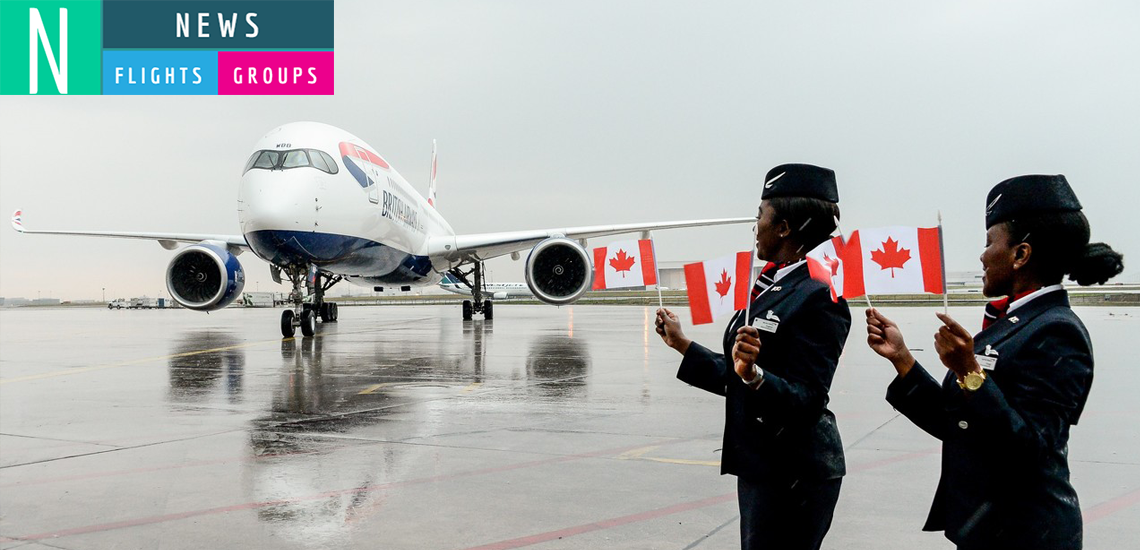 British Airways commenced the first North American longhaul service of its new A350 aircraft from Toronto today, following extensive trials and the launch of its first longhaul service to Dubai last month.
The new aircraft features Club Suite, British Airways latest generation business class seat, which offers customers direct-aisle access, doors for greater privacy and luxurious flat-bed seats in a 1-2-1 configuration. It boasts 40 percent more storage, a vanity unit and mirror, WiFi, enviable 18.5-inch inflight entertainment screens, high definition gate-to-gate programming, and PC / USB power. Every aspect of British Airways Club Suite has been designed for today's customer.
Not only is the state-of-the-art A350 aircraft quieter than some of its predecessors, it also delivers environmental benefits such as a 25 percent lower fuel burn which significantly reduces CO2 emissions.
Gerard McEvoy, VP Sales, North America, said: "We're thrilled to be launching our new A350 from Toronto, a city we've flown to and from for nearly 60 years. The A350 and our new Club Suite business class seat deliver new levels of sophistication, comfort and privacy, and we're proud to share this with our Canadian customers".
Since British Airways took delivery earlier this year, the A350 has flown over 15,400 miles between London Heathrow and Madrid, completing 40 take-offs and landings to put the aircraft through its paces, test all aspects of its technical performance and to further familiarize the airline's crew with the service they will deliver. In addition to the shorthaul flying, the airline has also simulated a longhaul flight on the ground at London Heathrow.
Following the Toronto launch of British Airways A350 on selected services, flights will commence to Tel Aviv and Bangalore later this year.
The arrival of the A350 is part of the airline's £6.5bn current investment program, and forms part of an exciting year for the airline as it celebrates its centenary. Other activities include the airline's BA 2119 program exploring the future of fuels, the customer experience of the future and the aviation careers in the next 100 years.
Apply for a Lime account
Fill in our simple online application to start reaping the benefits of Lime's Flights or Groups service.
For other services please contact us using the enquiry form.