Lime and British Airways Book with Confidence commercial policy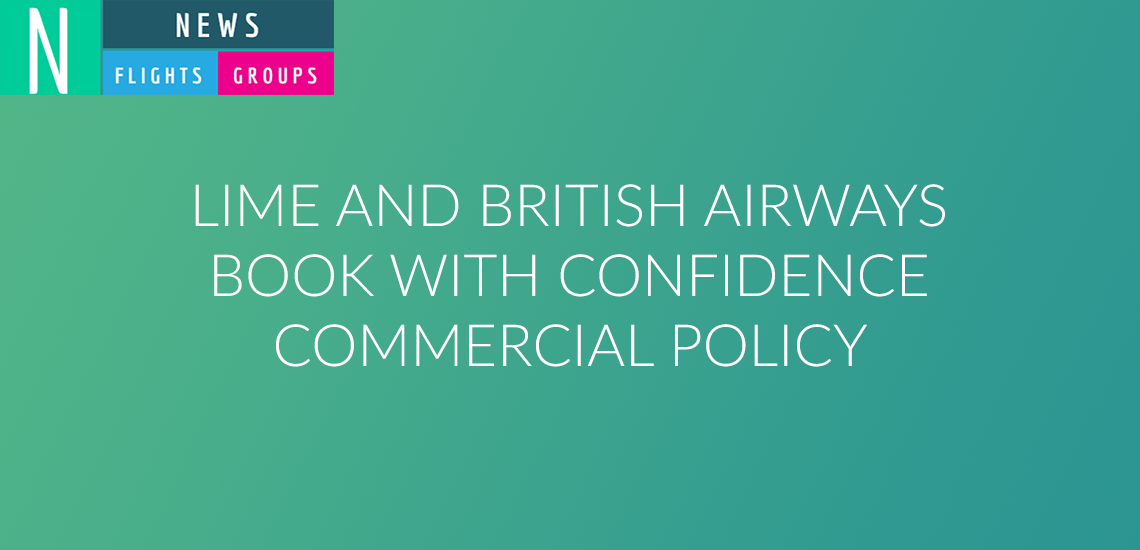 British Airways have enhanced and extended their Book with Confidence' commercial policy. As of Friday 13 March 2020, Head of Global Sales Mark Muren announced:
"These are exceptional times for our industry and the entire British Airways sales team is here to support you as we continue to adapt to the evolving global situation. We have updated several of our products and policies to help meet changing travel needs.
New flexibility for existing bookings
For all bookings made on or before 13th March 2020 for departure up to 31st May 2020, there are two new flexibility options:
- Change to a new flight with no change fee.
- Exchange your ticket for a credit worth the full value of the original ticket (for Flights bookings only).
Extended 'Book with Confidence' policy for new bookings
We've extended our 'Book with Confidence' policy, which waives change fees for all new bookings from 3 March to 31 May.
Details about these policies and T&Cs can be found at batraveltrade.com. Please note, for bookings made via NDC, servicing options may vary, please see the attached FAQ for further details. Group bookings are covered by separate T&Cs and any updates will be communicated separately.
New special one-way fares in World Traveller
We have introduced a special one-way fare for travel between the UK/Europe and the US to help our customers who need to travel at short notice. These fares are valid for travel until 22nd March 2020.
Now more than ever, it is vital that we work together to support each other.
The entire British Airways Sales team is committed to doing everything we can to be helpful. If you have any further questions or feedback, please contact your account manager.
Thank you for your ongoing partnership." 
In line with the updated policy, Lime will match the waiver of all change fees for Flights bookings created between 3 March - 31 May 2020 and permit route changes.
 Groups policy
For ticketed bookings travelling 13 March - 31 May 2020
- One free date or route change, both sectors to travel within 12 months (subject to additional fare and taxes). Please advise us of your new dates before 30 days pre-departure.
- Allow one free name change per passenger.
For non-ticketed bookings, cancellation and refund is available. If you require this option, please inform us by 20 March 2020. If you do not inform us by this date, standard cancellation terms will apply.
Any bookings cancelled prior to this policy coming into effect are as per standard terms and conditions.
We will continue to keep this page updated with the latest information on general policies. We also have please also refer to:
- The notification tab within your Flights account which collates all of British Airways customer guidelines relating to specific routes/regions.
- Our Resources page accessed via your Flights account, where you can download amendment and refund forms, plus find guides on how to adjust pre-ticketed flights amongst others.
- Our service level page, keeping you in the loop on where our support teams are up to in relation to amendment and refunds - spoiler: our full team are working enhanced hours to combat the disrupted bookings. Please assist us by only contacting us if your customer is departing within 24 hours and you haven't heard from us. Our Partnerships team remain available for any queries you have that do not require direct action to a booking.
- A further article including official travel advice on our Latest page >
Last updated with Group booking policy at 13:45 17 March 2020.
Apply for a Lime account
Fill in our simple online application to start reaping the benefits of Lime's Flights or Groups service.
For other services please contact us using the enquiry form.