FLEXIBLE BOOKING WITH LIME & BRITISH AIRWAYS
Whatever destination, fare or dates you're booking, there are several ways to ensure you're booking with maximum flexibility. These varying policies and fare types can be confusing, but we've got you covered with this summary of what British Airways and Lime can offer you:
BRITISH AIRWAYS BOOK WITH CONFIDENCE POLICY: 
FLIGHTS
Book any Inclusive Tour, Published or Seat Only fare travelling up to 31 August 2022* to be covered with date and route changes or an Exchange Travel Credit.
Review British Airways Book with Confidence policy for Flights here >

GROUPS
Bookings travelling up to 30 November 2021* are able to change route and date. In unticketed, bookings can be cancelled for a refund. 
Review British Airways Book with confidence for Groups here > 
*dates correct at time of publishing this article. Always refer to the policy directly or a summary on Lime's Coronavirus Support Hub for current information.
FLEXIBLE FARES WITH BRITISH AIRWAYS VIA LIME:
Flights

- Book Inclusive Tour Deferred fares for the longest non-commitment period. Hold these tickets without deposit until their ticketing deadline.
- Book Inclusive Tour Semi-Deferred longhaul, or Inclusive Tour shorthaul, which enables you to cancel for any reason and receive a full or majority refund even after ticketing.
Check the timescales for refunds here >
Use the Ticketing Deadline filters in your Flights account to narrow down your itinerary results by longer deadlines (Deferred Inclusive Tour) medium (Semi-Deferred inclusive Tour) or short (Published or Seat Only).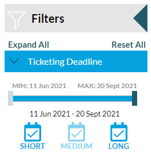 Groups
Hold a Group fare without deposit until 30+ days before departure or make one free change for travel dates within system range.


ALWAYS CHECK THE FARE RULES AND TICKETING DEADLINE ON EACH ITINERARY BEFORE BOOKING. 
AND FOR FURTHER PEACE OF MIND - TRAVEL INNOVATION GROUP'S TICKET PROTECTION SCHEME:
When you book with Lime (and you've not opted out of the Travel Innovation Group's Ticket Protection Scheme (TPS)), you have an extra level of protection for the business you place with us from the moment your ticket is issued (or even earlier, at deposit paid stage for Groups).
TPS provides a financial guarantee for our partners and your customers in the event of any of its designated airlines becoming unable to fulfil a ticketed booking due to insolvency.
Benefits include:
- Alternative flights sourced
- Help for your customers whilst overseas
- Refunds promptly reimbursed
Apply for a Lime account
Fill in our simple online application to start reaping the benefits of Lime's Flights or Groups service.
For other services please contact us using the enquiry form.